Laughin' Place • Pawleys Island, South Carolina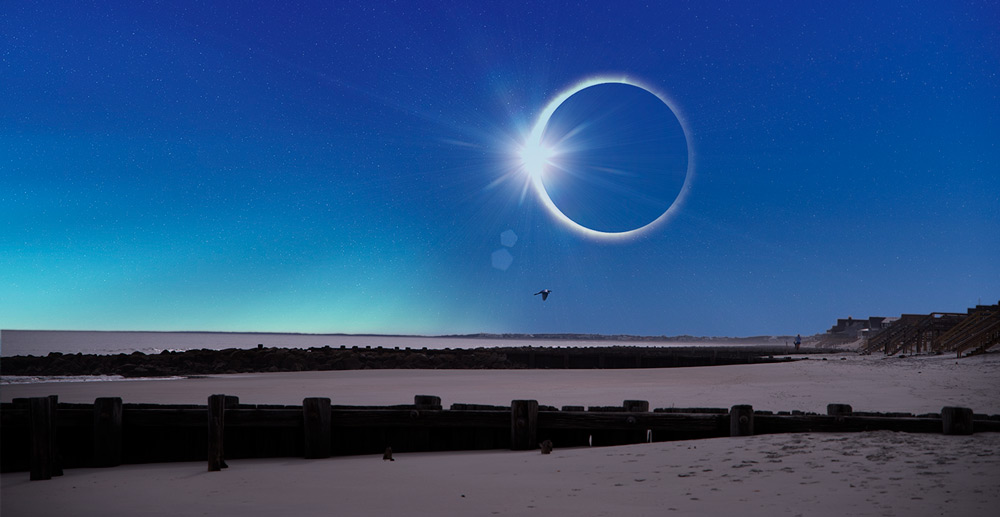 Special availability! Experience the eclipse in Pawleys Island style
Watch the August 21 solar eclipse surrounded by old-world charm at Laughin' Place beach house in Pawleys Island, situated squarely in the path of totality. Best of all, no need to fight the traffic and crowds the day of the big event–you'll have your own front-row seat to the solar event of a lifetime from the roof-top crow's nest (or widow's walk).
Three-night minimum stay • Begins August 19 • Check-in at 4:00 p.m. EDT
Check-out: 11:00 a.m. EDT • 19-guest maximum • No pets or smoking, please.
Because the best beach vacation memories are filled with laughter!
Spacious and versatile, this seven-bedroom, four-bathroom house has it all: three levels with separate entries; a secluded creek-side brick patio; and an updated kitchen for your cooking convenience.
You'll enjoy the total Pawleys experience, from watching the waves just steps from the backdoor to fishing off the deck at high tide to lounging by the creek from a private dock (perfect for launching paddle boards).
Tailor your stay to fit your needs–Laughin' Place is available to rent by the main floor or by the upstairs apartment only if you need less than the whole house to suit you.